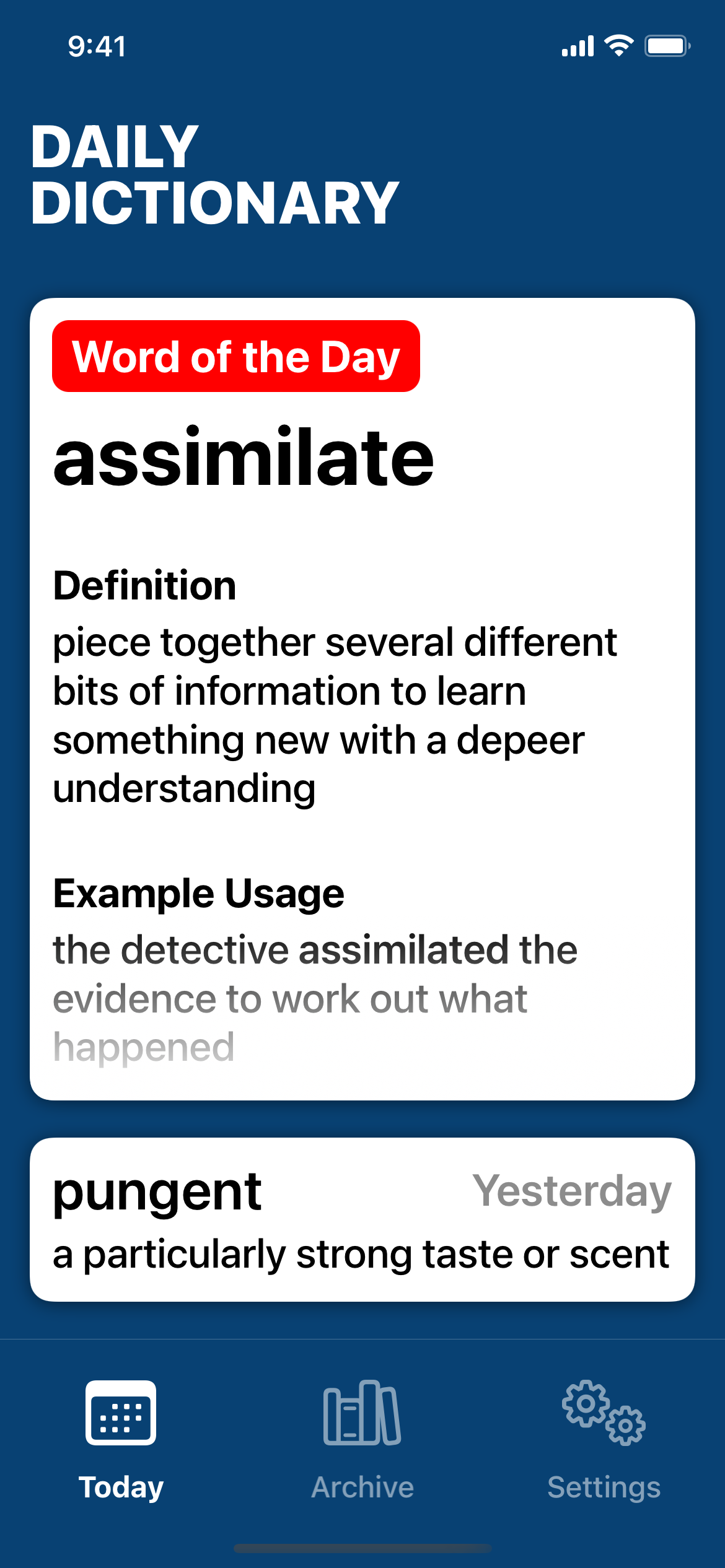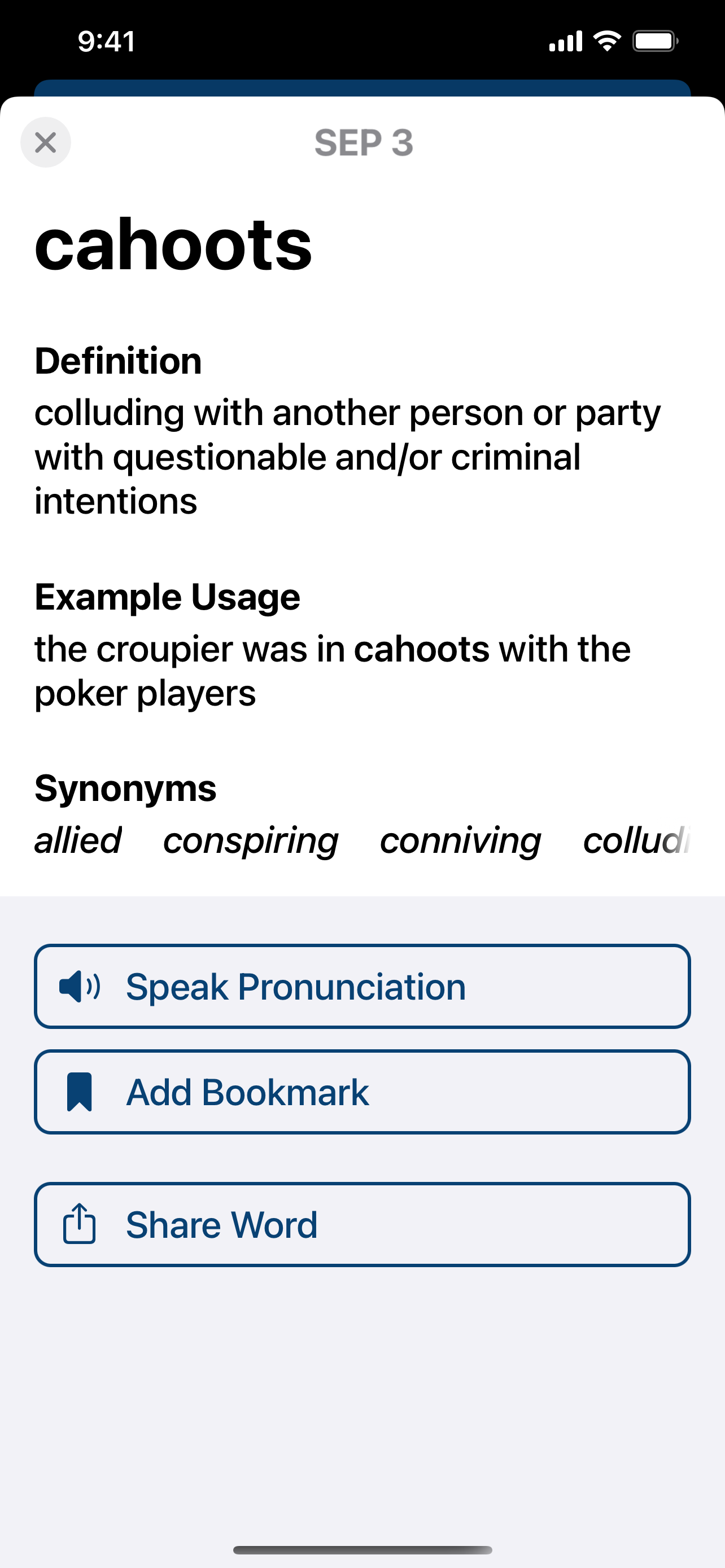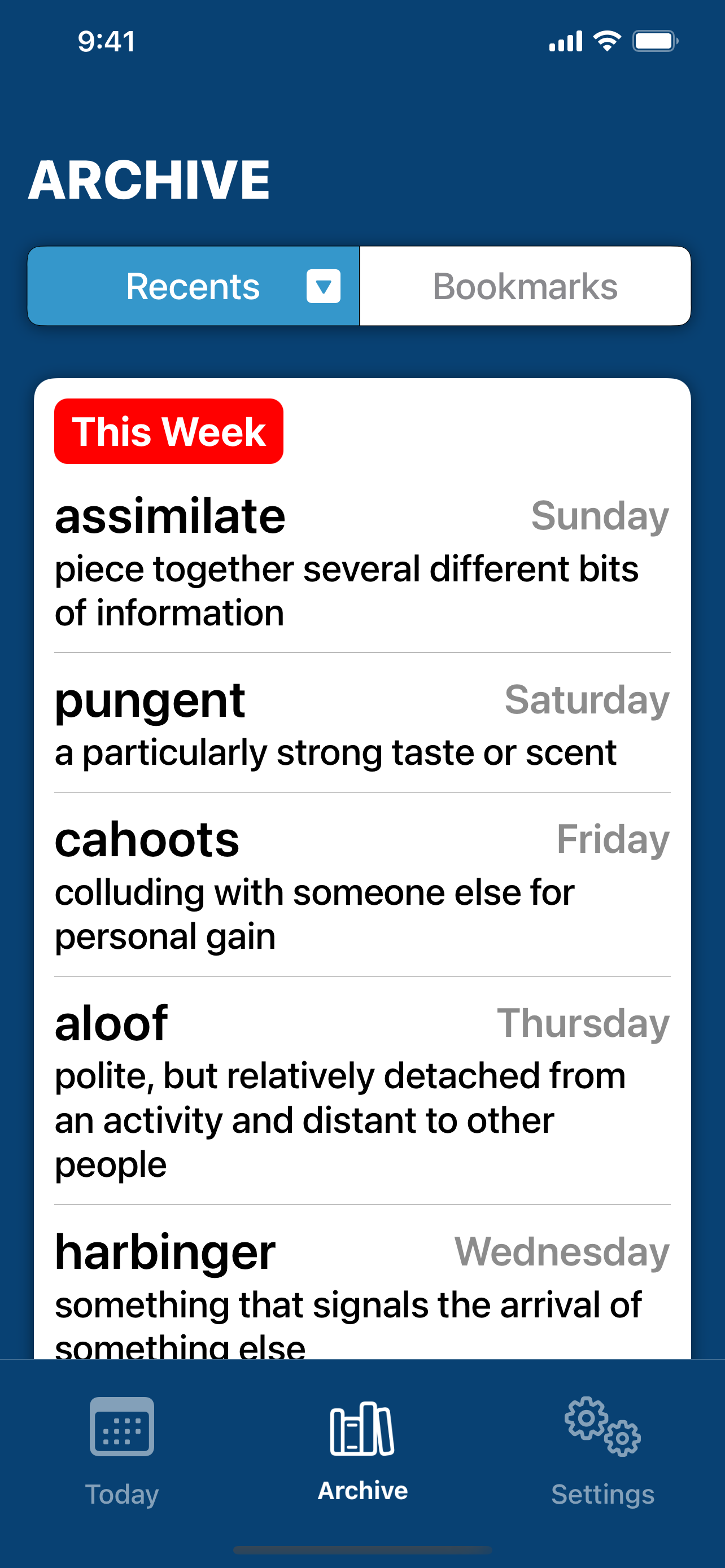 One word every day. Learn new words and expand your working vocabulary with Daily Dictionary.
Every day, the featured word is selected by humans, not randomly chosen by machine. That means there's no technical jargon or esoteric science terms. Just words that you can use to improve your writing and speech.
Download Daily Dictionary from the App Store. Get daily push notifications for new words, add bookmarks to save your favorites to review later, and even put the word of the day on your Home Screen thanks to the beautifully-designed widget.